Find A Career, Not Just A Job
Wheaton Chevrolet of Red Deer believes the best way to run our business is by building a strong team that knows they're valued. Every member of our team is integral to our success and we prioritize growing our team's skills for everyone's benefit.
OUR COMMITTMENT TO EQUITY
Wheaton Chevrolet is committed to a workplace that's fair & inclusive, and we are proud to be an Equal Opportunity Employer. We invite all qualified applicants to apply to join our team. If you have an interest in the automotive industry, we will have a vested interest in you!
CURRENT OPPORTUNITIES
Why Work for Wheaton Chevrolet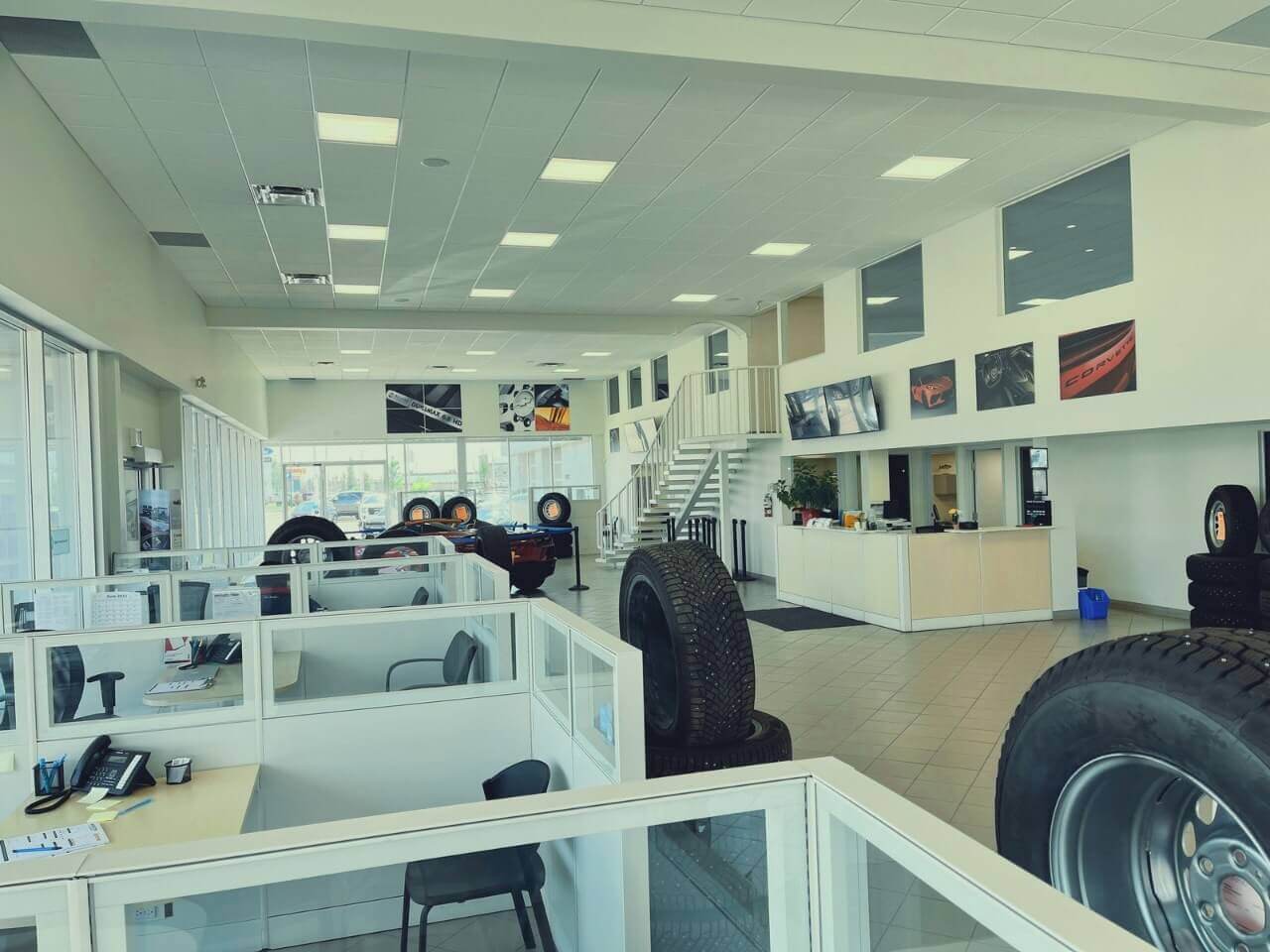 Opportunity
We have a "promote from within" culture which makes your career our priority. If you don't currently possess the skillset for the job you want, we will help you get there!
Cash In Your Pocket
We're one of Alberta's most successful dealerships in terms of both sales & service, and we're just as competitive when it comes to hiring skilled people as we are when making car deals. That means you'll consistently be earning industry-leading commissions or hourly wages regardless of which department you work in.
Innovation & Investment
We keep apprised of new & upcoming technology in the automotive industry and invest heavily in making sure our team has the best tools for the job. That includes everything from the latest sales lead drivers & CRM technology to state-of-the-art equipment for service and body work.
Top Of The Line Training
We invest heavily in training opportunities for every department. We believe developing your skills will help our business succeed at the same time it helps grow your career.
Employee Referral Program
If you're not currently looking to change careers, refer a friend to work at Wheaton Chevrolet. If they get hired you'll get $500, no strings attached!
What's In It For You
Vacation Benefits
3 weeks vacation after 1 year of employment
4 weeks vacation after 5 years of employment
5 weeks vacation after 10 years of employment
Comprehensive Health Benefits Package
Dental
Prescription drugs
Extended healthcare
$500 health spending account
Basic life insurance
Dependent life insurance
Long term disability
Employee assistance program
RRSP Matching Program
Employee RRSP contributions are matched by Wheaton Chevrolet of Red Deer up to $5,000 per year
Employee Discount & Credit Program
Employee pricing on vehicle purchases
Employee discounts on service, parts & body work
Employee interest-free credit program for service, parts & body work
$1000 annual tool allowance for service & auto body technicians